PROVIDING EFFECTIVE AIR SOURCE HEATING SYSTEMS
Air source heat pumps absorb heat from the outside air to heat buildings and water, delivering green, low-cost, energy-saving heating and hot water all year round.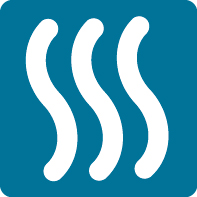 Air source heat pumps absorb heat from the outside air. This heat can then be used to heat radiators, underfloor heating systems, or warm air convectors and hot water in your home.
An air source heat pump extracts heat from the outside air in the same way that a fridge extracts heat from its inside. It can get heat from the air even when the temperature is as low as -15° C. Heat pumps have some impact on the environment as they need electricity to run, but the heat they extract from the ground, air, or water is constantly being renewed naturally.
As a MCS (Microgeneration Certification Scheme) Accredited Installer, certificate number – NAP 17517, we provide all the information you need to make an informed decision, this includes detailing predicted performance calculations so you understand the energy savings you can expect each year. Our friendly and knowledgeable team assist with all paperwork and are on hand throughout the entire process and afterwards to ensure you are completely satisfied with our service.