PROVIDING COMMERCIAL HEATING AND PLUMBING SERVICES TO A WIDE RANGE OF COMMERCIAL CLIENTS
LW Haddow has the industry accreditation you'd expect and we service all major boiler brands, including Worcester Bosch, Grant UK and Baxi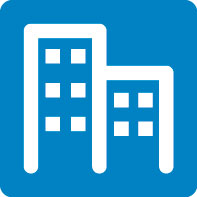 Our team provide commercial heating and plumbing services to a wide range of commercial clients. We understand the needs and pressures of business only too well and we'll support you, ensuring your organisation can get on with it's daily business.
We service commercial oil and gas installations, as well as providing an emergency out-of-hours service that you know you can rely on.
LW Haddow has the industry accreditation you'd expect, and we service all the major boiler brands, including Worcester Bosch Grant UK and Baxi.