Renewables Boiler Servicing
SERVICING ALL MAJOR RENEWABLE BOILER BRANDS, INCLUDING ÖKOFEN, FRÖLING, ATTACK, EXTRAFLAME AND HDG
We recommend servicing domestic biofuel boilers annually and commercial biofuel boilers every six months. We service hundreds of biomass boilers across Scotland.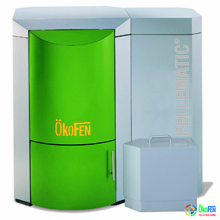 As part of the Haddow Group, LW Haddow, our sister company, is an Aga Guild member, so we can service your range cookers as well. LW Haddow also provide Renewables, including:
Air Source heat pumps
Solar PV, including a very clever Immersun controller, that can heat your hot water from your solar PV, giving you additional savings, as well as a piping hot bath
Solar Thermal
Ökofen Boiler Servicing
Our Ökofen wood pellet boiler system is one of the most reliable wood pellet heating technologies in the world.  Designed and built by an award-winning Austrian family firm, the Ökofen is the result of 18 years of research and development.  Ökofen owners enjoy the reassurance that their boiler has been built for super-efficient running, year after year after year.
The servicing process
Power down and disassembly of protective insulated panels
Key parts are inspected, cleaned and tested. Including: fire plate; flue fan; and vacuum motor
Settings are assessed and reconfigured as required
Burner starts, run time, and cycle time are monitored 
Flue test and draft readings are recorded
Our specialist engineer will be happy to answer any questions following the servicing
Costs from £200+VAT