DELIVERING A WIDE RANGE OF ROOFING AND LEADWORK SERVICES PROFESSIONALLY AND RELIABLY
At LW Haddow Plumbing & Heating we pride ourselves on being able to deliver a wide range of roofing and leadwork services professionally and reliably.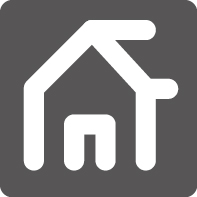 LW Haddow Plumbing & Heating Limited, based in Perth Scotland, have many years of experience in all aspects of roof maintenance from small leaks and fault finding repairs including lead flashing, flat roofs, gutter clearing, downpipes and rhones to general annual maintenance contracts.
When you have a problem with your roof, it's important to have it fixed as soon as possible to minimalise any damage. It may only mean one slate or tile needs replaced or the pointing may need repaired but in order to keep your roof watertight, such problems need fixed quickly to protect the roof.
Our lead work services include: all flashing works to roofing; valley flanks; valley gutters; wall head gutters; parapet gutters; skews; aprons; cover flashings; flat roofs dressed over timber bottles; and insert and weld expansion joints.
We have the experience that will prevent the common faults of poor installation. For example, not using the correct code of lead will shorten the life span. Importance must be taken when cutting raggles into walls as this is what keeps the 'up stands' watertight.
Lead is one of the softer metals; correct installation is therefore very important. The constant expanding and contracting of the lead that is caused by warm summers and cold winters will cause it to eventually crack, burst and split. This is why we must ensure correct installation with rubber expansion joints, which should prevent this from happening and also give the lead its full life expectancy.
Our experience in the roofing industry has seen us complete minor and major roofing projects for both domestic and commercial clients. Any roof can be surveyed and restored with repairs, or we can build an entire new roof.
LW Haddow Plumbing & Heating only use the best roofing materials available to ensure all our work survives all tests of extreme weather. We carry out all roofing repairs to the highest standards possible, providing our clients a service they can rely on to be the best around.