We are over the moon to announce that LW Haddow picked up a fourth Scottish Home Improvement Award at the glamorous Gala Final in Glasgow over the weekend. 
Our team went into the sold-out, prestigious event feeling hopeful, having won the same award three times before.  
When we heard our name called out, it took a few moments to register what we had just achieved. To win the same award four times out of five is unheard of within the industry and is a monumental achievement. 
Mark Haddow, Managing Director said, "To win this award once was a privilege. But, to win it 4 times out of 5 years is a complete honour.
Thanks, first and foremost to our team. We cannot praise you enough.  Without your skill, knowledge, professionalism and care, this would not encourage our clients/contractors to vote as they did.
Companies have good times and bad times, but never stop believing."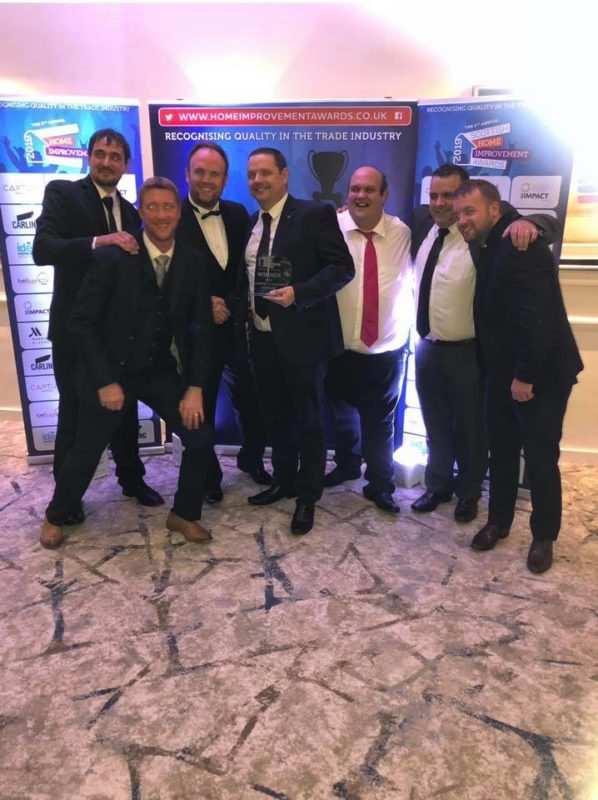 The SHIA is one of the biggest events and most prestigious accolades to be won within the industry. We have now won Best Plumbing and Heating Contractor four times – 2015, 2016, 2017 and 2019. 
Our team had a great night at what was a fabulous event, with great food, entertainment and a few celebratory refreshments… 
We can't for next year's awards – hopefully, we will be shortlisted as finalists again, and who knows, can we make it five wins from six…time will tell!